In House Panel Building Capacity
About the client
Many customers we work with have a long history of manufacturing, which while admirable can bring challenges around aging equipment and infrastructure. Here at Kigtek we help customers achieve, and often exceed, regulatory requirements around plant health and safety.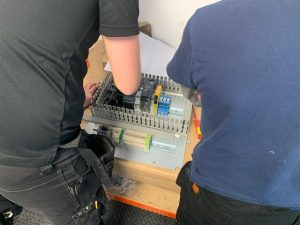 Project Background
One such area includes upgrading control system starter and motor control panels to ensure they are meeting PUWER (Provision of Work Equipment Regulations, 1998). At Kigtek our experienced electrical team assemble panels, from start to finish, in our own workshop. Working closely with our control system engineers and electrical design team, we produce high quality, fully tested panels ready for site installation. We recently responded to a customer request to supply and install replacement panels for their current MCC starter panels. The new panels were built to conform with PUWER safety standards.
At a high level, these regulations require an organisation to ensure that equipment is:
Suitable for its purpose
Maintained to be safe
Not risk health and safety
Inspected by a competent worker with results recorded.
The panels incorporated:
ABB isolators
Weidmuller terminals
Siemens overloads and contactors
PULS power supply units
PILZ safety relays and finder relays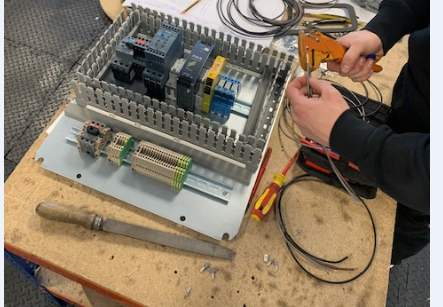 Project Solution
Kigtek also have the capability to build panels to other standards and regulations such as:
Zoning requirements (e.g. ATEX)
BS EN 61439-2:2009/IEC61439-1/2 (Low-Voltage Switchgear and Controlgear Assemblies)
BS EN 60204-1/ IEC60204-1 (Electrical Equipment of Machines)
BS 7671 (IET Wiring Regulations)
BS EN 60079-14:2003 (Electrical Installation in Hazardous Areas)
If you would like to find out more about our panel building capacity or electrical services, contact us through the link below!