Company Culture
At Kigtek, each member of our team plays an integral role in the companies' success and as a result, we believe in offering a flexible and supportive environment for our staff to thrive.
Training and Development
As the company continues to grow and evolve our client offerings, appropriate staff training is essential for our team. Regular training is completed in all departments, from provider training on the latest products, health and safety certifications and development workshops to expand our staff interests and skillsets. If you would like to learn more about our team's certifications click here.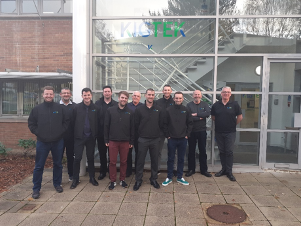 Apprenticeship Programme
Kigtek take pride in our electrical apprenticeship programme which provides a well-rounded, hands on experience. Working both on site and in our workshop, apprentices have the opportunity to work on variety of projects in a specialised industry under the support of our Senior Electricians
Vacancies
We are currently hiring graduate and experienced control systems engineers. To apply click here